ABOUT
Welcome to Oregon Diner!
Here in South Philly, we do two things better than anybody: good food and good stories. For generations, Oregon Diner has been serving up both. Enjoy our delicious all-day breakfast, treat yourself to our affordable everyday entrée specials, or perk up with a midnight coffee and cookie. Chef Spiro is always cooking up something fresh, and our bakery serves up homemade breads and pastries six days a week. Our extensive menu and full bar have something for every taste—24 hours a day.

Whether you're starting a new adventure, capping off a wild night out, or trading tall tales with new friends, come and see us. On cold, dark nights and hot summer days, we'll be here, serving up the best food in South Philly. Come on in and make the Oregon Diner part of your Philadelphia story.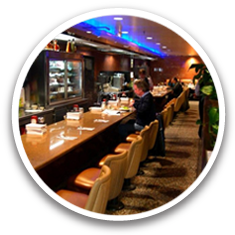 Big menu, good food, good service, cheap drinks. The place is big, which is nice since there is rarely a wait even at busy times. Overall, it's one of my favorite spots for late-night diner food or weekend breakfasts.
Never had a bad experience whether I'm ordering liver, a cheeseburger, or potato skins. The food is always bangin and the waitresses always polite.
Great breakfast at this place! (That's all I had). Fast service, good food, and a great hang with friends. This restaurant has been around forever and they know what they're doing. I don't think you can go wrong here.
Let it be said, that I love diners. This place did not disappoint. The food was good, service was very friendly, and the coffee kept coming. How can you go wrong with that. They even had a full bar for the late night crowd (if that's your poison). For breakfast, I stuck with black coffee though.